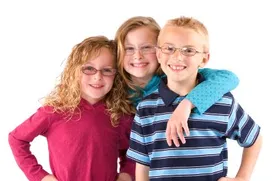 Family Dentistry in Soquel
Agata Konopka, DDS is your family's best choice when it comes to premier, family-friendly dental care. Why bother driving all over town looking for a separate pediatric dentist when we can see your entire family? Our emphasis on compassion, quality, and relationships makes every visit for your child a good one. We want your son or daughter to look forward to future visits and better oral health!
We offer a variety of pediatric services for the highest quality dental care for our patients. We encourage you to learn more about what we provide and how we can help. If you have any questions, please contact us by calling (831) 464-2424. We're always happy to hear from you!

Your Child's First Dental Visit

As a mother herself, Dr. Konopka is more than one of Soquel's best family dentists, she also understands how important it is that children enjoy each experience at our office. When we first see your child (around the age of 2) we'll focus on making that initial visit a positive one that gives them the tools they need for a healthy smile into adulthood.
If you have questions, we're happy to help! Parent education is an important part of a child's appointment. Whether you're concerned about thumb sucking or caring for your child's smile, we always take the time you need to discuss those issues with you.
Is Your Child Shy or Anxious?
The first visit to our practice will be a relaxed one. For some children, we're able to clean and polish their teeth, for others we simply "count" their teeth and ensure they feel good about their experience.
Using toys and dental puppets, we'll show your child the tools we use to keep their mouths healthy. We'll introduce our air, water and suction tools, and allow your child to get comfortable with the general experience of dental care.
We know it's so important to help your child feel calm and at ease. That's why we follow your child's lead and go with what they feel comfortable with. At the end of the visit, a chest of toys & trinkets will be sure to put a smile on your child's face.
When Your Child Needs Treatments for Tooth Decay

Regular checkups are an important part of keeping your child's mouth healthy and bright, for years to come. Should cavities occur, we provide a full range of restorations to treat your child's dental problems and get their smile back on track. We offer:
Tooth-Colored Composite Fillings
Dental Crowns
Pulpotomies (Baby Root Canals)
Braces For Children

Improve and Protect Your Child's Smile
Your family has the choice between several options designed to enhance the health and appearance of your child's teeth. We offer a wide range of orthodontics, including traditional braces, palatal expanders, space maintainers and Invisalign Teen aligners.
How to Prevent an Emergency Appointment
If your child is involved in sports, protecting their mouth is so important! We offer custom-made dental sports guards to prevent injury when they hit the field or go out on the court. Protective devices are cheaper than paying for an emergency treatment and they also reduce your child's risk of concussion. Plus, a custom-made device won't slip out of place or feel uncomfortable like a store-bought guard.

Make One Convenient Visit for Your Entire Family
With all your family needs in one convenient location, there's no need to drive all over Santa Cruz to enjoy great oral health.
Simply call today and make one appointment for the entire family right here at our Soquel office.